by George Gramlich
A  good crowd attended the pre-release screening of the new patriot movie, "Lies of Omission", last Saturday at the  Mountain View Core Knowledge School in Cañon City on May 20, 2017.
The movie is in the "interview documentary" format with the film makers/producers, L.T. Davis of Colorado, and his daughter, Sammi Lee Davis of California interviewing some of the giants of the patriot movement including Mike Vanderboegh, Matt Bracken, Claire Wolfe and others about the political and moral status of the country and the efforts of those people and others, to bring back the country to its constitutional roots.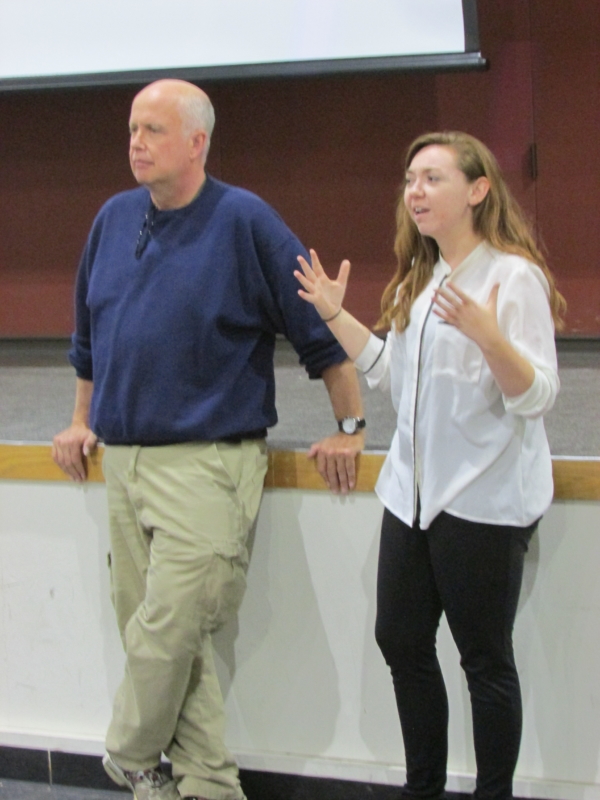 Associate Producer, Peter White, and Producer Sammi Davis.
Photo by George Gramlich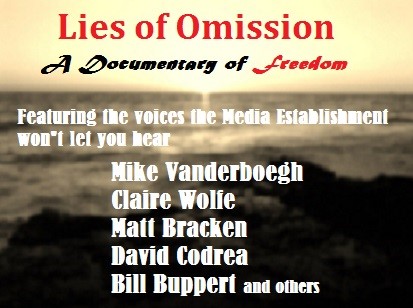 The Davis's have been criss-crossing the U.S. the last two years interviewing the participants which included the last in-depth interview of the founder of the modern III% movement, Mike Vanderboegh (who twice visited the Custer/Fremont County area in the last few years.)
The screening was hosted by the Royal Gorge Tea Party.
The purpose of the screening was to elicit comments from the viewers prior to its final release, probably in July. The movie was very well received by the attendees who offered a variety of suggestions at the end in the review session.
You can purchase the movie by going to the internet fundraising site, via fundrazr.com/LiesOfOmission3.