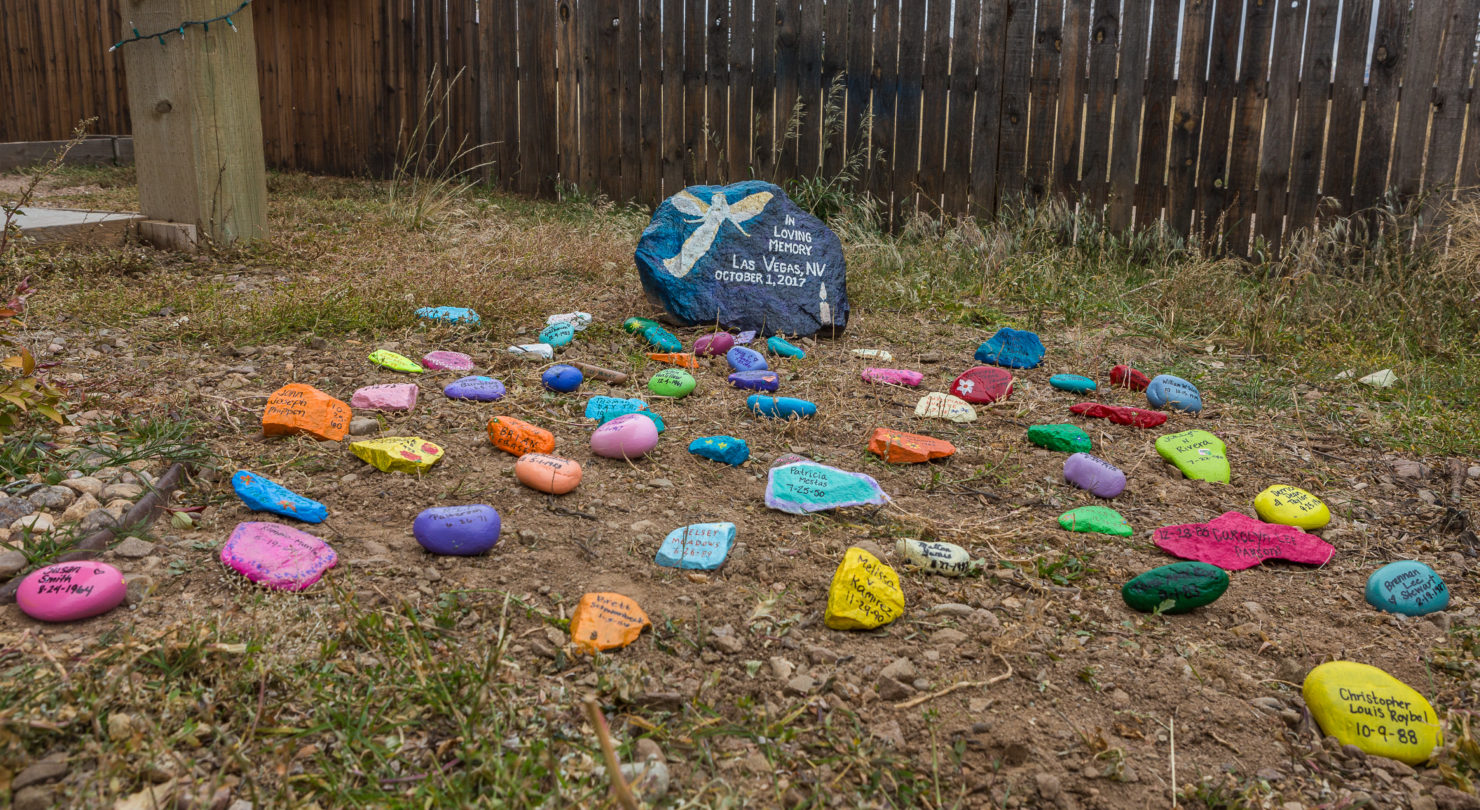 October 30, 2017
Silver Cliff, Colorado
by Sentinel Staff
A  local group in Westcliffe, Art & Soul Rocks, (the same group that has delighted adults and children alike with painted rocks hidden in plain sight around the Towns of Westcliffe and Silver Cliff,) held a short commemoration for those who died in the October 1st Las Vegas massacre.

The group created a Rock Garden Memorial and held a short service on a chilly Monday,
October 30th at the Hwy 96 Roadhouse Bar and Grill.
Vicki Doxzon, the organizer for the event, said she felt we should remember them. The group memorialized each person with a rock, placing these around a larger memorial rock painted by Linda Bittick, who also closed with prayer. The rocks for the Rock Garden Memorial were painted by Vickie, Linda, Peggi Collins, Kylee Morrell, Isabella Rodgers, Brittany Gibbs, Jamie Fluke and Tracy Wheeler. They have gathered a rock for each person who lost their life in this tragedy and recorded their name and date of birth on these.
It was a small gathering, but the Rock Garden Memorial will remain as gift to the community. There is a very personal connection in this compassionate act of remembering the dead by name.
Photos by Danny Fyffe