Press Release
Westcliffe, Colorado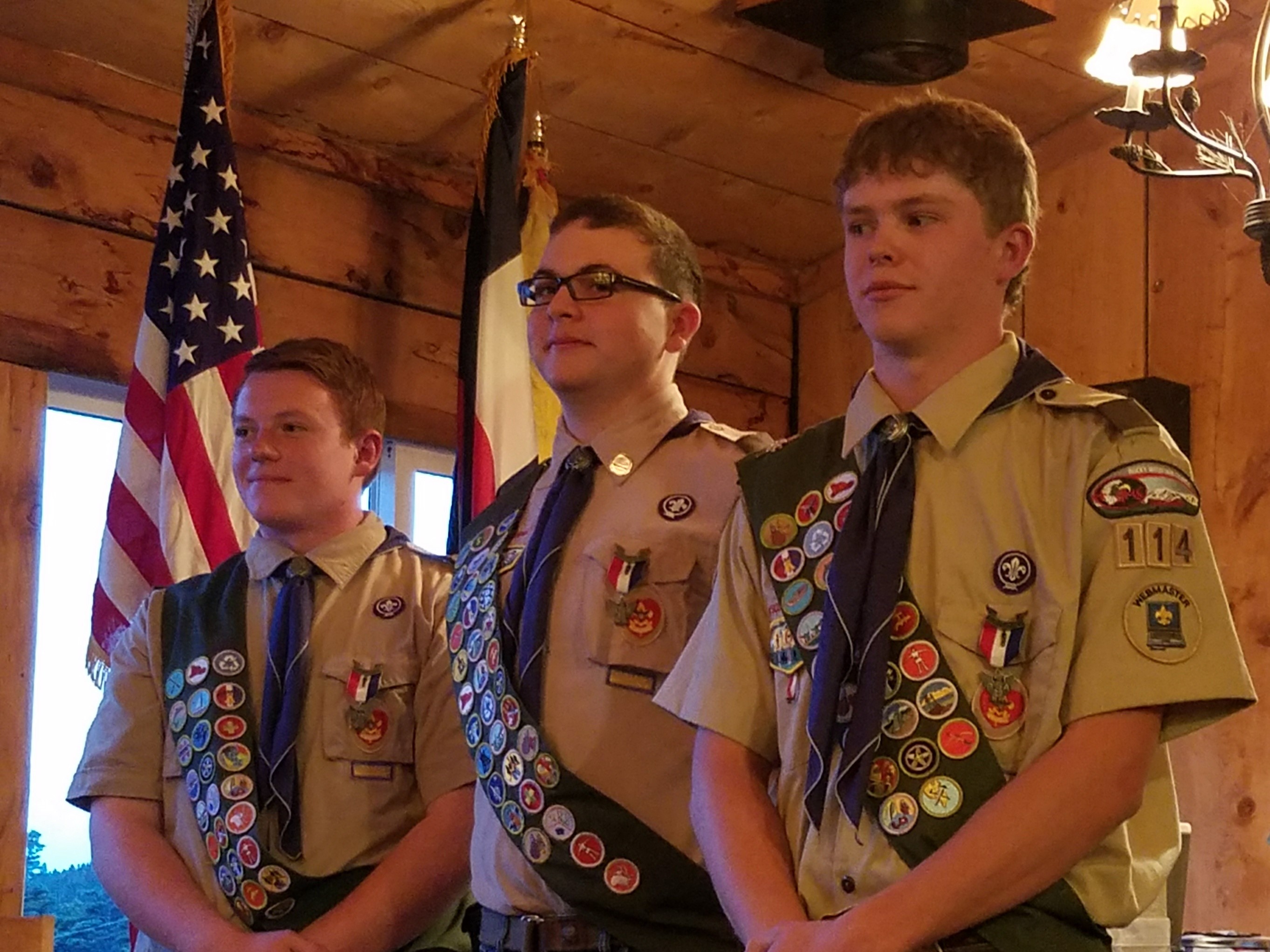 Last Sunday afternoon, on the 12th of November, Boy Scout Troop #114 held an Eagle Scout Court of Honor for Michael Batson, Tyler Ferron and Scott Freeburg. The ceremony was held at the Alpine Lodge followed by a dinner attended by family and friends. The Master of ceremony was Ron Torgerson. The American Legion Post #170 Honor Guard posted the Colors and is also the Troop's charter organization. The scouts received their Eagle awards from Kevin O'Keefe, the District Director of the Rocky Mountain Boy Scout council.
Michael received his Eagle badge and is the son of Carl and Lorie Batson. Michael is a senior at Custer County High School. His Eagle Scout project was to rebuild the decks at the Methodist Church in Westcliffe.
Tyler is a third generation Eagle Scout and received his bronze and gold palm also. His parents are Eric and Kristin Ferron. He is a junior at Custer County High School. Tyler's Eagle Scout project was to build a fence at the Mission Wolf Ranch.
Scott is the son of Dave and Janet Freeburg and he received his bronze palm along with his Eagle rank. He is a senior at Custer County High School. Scott's Eagle Scout project was to finish the interior of the Silver Spurs 4-H Club's concession stand at the Custer County Fair Grounds.
All three scouts officially became Eagle Scouts on August 24, 2017, after their Board of Reviews at the Boy Scout Council's office in Pueblo.
The three Eagle scouts were also awarded American Flags flown over the nation's capital through the office of U.S. Representative Scott Tipton. As well as the American Legion's Eagle Scout certificate from Post Commander Carol Kennedy and Jessica Carter, the post's Boy Scout liaison officer.
The Eagle Scout Rank is the highest rank a scout can earn in the Boy Scouts of America.